Carrots and radishes are two root vegetables with particularly strong tastes. If you're considering whipping up a custom-made recipe for yourself using these two ingredients, you might be wondering whether they would go together.
Carrots and radishes taste great together. In fact, carrot and daikon (a mild-flavored winter radish) are two common pairings in Vietnamese cuisine.
There are a lot of great ways to pair carrots and radishes together in different recipes depending on your preference. The rest of this article will discuss whether you can pair carrots and radishes.
Straight from the Garden
If you want to enjoy both carrots and radishes together, you'll be happy to know that carrots and radishes benefit from companion planting and interplanting, two methods that allow different species of plants to benefit each other while they grow.
Radishes and carrots are both root vegetables and have similar conditions under which they grow. For best results growing them together, follow these steps.
Hoe the ground, creating a furrowed row for the carrots and radishes.
Mix the seeds together in a small bowl and cover with soil
Water them with a watering can to create an even layer of moisture
Address weeds as they arise and harvest the radishes after 5-6 weeks (they grow faster than carrots)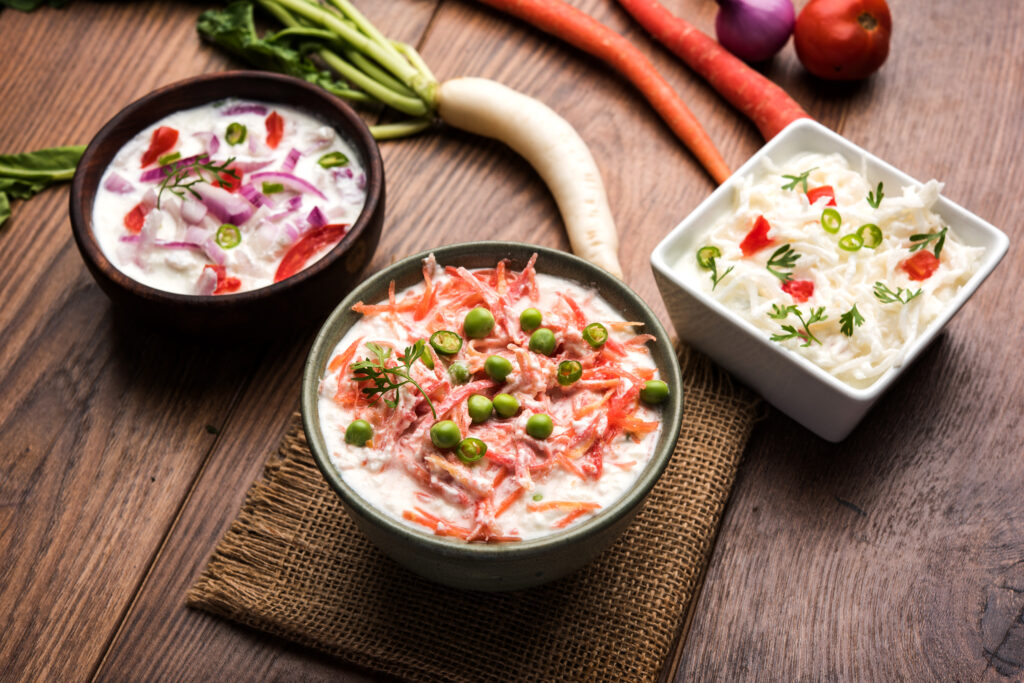 In the Kitchen
Not only do radishes and carrots make great growing companions, but they also pair well together in dishes. If you want to keep it super simple (and super healthy), give them a quick roast with some oil and seasoning, and you've got yourself a great side dish for any meal. To create a delicious dish of carrots and radishes, follow these steps.
Preheat the oven to 425 degrees Fahrenheit and prep your veggies by cutting then into ½-1 inch slices. Be sure to remove the roots and tops. You should peal the carrots, but you can choose to leave the skin on the radishes if you want to.
Add your veggies to a bowl and mix with oil and seasonings. Popular seasonings include lemon juice, salt, pepper, and onion powder.
Roast your veggies in the oven for 18-20 minutes, or until they are fork-tender.
You can serve this alongside a whole slue of entrees, but the sweetness of the carrots and the more neutral flavor of the radishes pair especially well with chicken breasts or drumsticks. Of course, serving your roast carrots and radishes over a salad is a great idea.
Roast some other veggies like sprouts, butternut squash, beet, and potatoes. Create a base of greens like kale, arugula, or lettuce add cheese, and spice it up with toppings like pecans, chia seeds, or walnuts. Top off with a suitable vinaigrette or Dijon dressing, and you've got an easy-to-make mouth-watering salad for any meal.
Raw Carrots and Radishes
Another good option often found in Japanese cuisine is a salad accompaniment referred to as a firecracker salad. Simply take carrot and daikon (lightly pickled if you prefer) and shred together.